Hey Trim Healthy Mamas! We now have Sunflower Lecithin.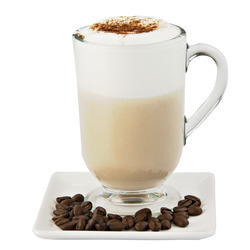 Hmmmm, $3 for a cup of cappuccino or $3 for a bag of cappuccino mix (apprx 9 servings). What will it be today?
Yes, the bag is cheaper and it's also easy. You don't have to leave your home. Just heat some milk, stir in the mix and it's ready. So at midnight or 5:30 AM – your comfort drink is available.
Want a different flavor every day? No problem! Here's your choices:
Pumpkin Spice
Creamy Caramel
Swiss Mocha
French Vanilla (reg, decaf or sugar free)
Hazelnut
Cinnamon Vanilla Nut (my favorite)
Chocolate Mint
White Chocolate
Bi-Weekly Deli Specials
This sale runs for two weeks – until November 7th.
Tavern Smoked Turkey – normally $6.79 – now $5.79    
Habanero Jalapeno – normally $8.69 – now $7.69
Farmer's Cheese – normally $5.39 – now $4.39
The Christmas Season is Coming to Town
What's on your to-do list for next Monday? Some of us have appointments scheduled, but for the most part the answer is "what I always do on a Monday" or maybe even more common – I haven't thought that far yet.
Break out of the mundane and make life special. Join all the Specialty Shops of Fairbury on Monday November 6th as we Kick-Off-the-Holiday Season with a celebration. While some Shops will be open late, our hours remain the same. Stop in to see our holiday items including lots of new sprinkles for the season.
Our BIG Christmas Open House will be Saturday, December 2nd with great sales, food and other excitement.
Pumpkin Spice Trail Mix (Paleo)
6 cups
This uses the slower cooker so it's easy. Also, if you are looking for something without chex cereal – this one's for you. Substitute pretzels and sesame sticks if nuts aren't your thing.
2 1/4 cups raw walnut halves
1/2 – 2/3 cup raw cashews
1/2 cup raw pumpkin seeds
1/2 – 1/3 cup chopped pecans
1/4 cup coconut sugar (maple syrup is fine but it will be more like clusters when cooked)
2 tbsp coconut oil
1 tsp vanilla
1 tbsp pumpkin pie spice
dash of sea salt
extra cinnamon if desired
1 cup dried cranberries
*All ingredients available at The Country Cupboard
Make sure your pecan and walnuts are chopped or in halves.
Place nuts/seeds in the slow cooker.
Add your sugar, spices, coconut oil, and salt.
Mix all together so it's coated well.
Cover and place on high for 1 hr or 90 minutes if your nuts need longer too "roast." Be sure to stir once or twice during cooking process.
Once you think the nuts look browned enough, remove from slow cooker and place on parchment paper.
Spread out the nuts/seeds mixture.
Let it dry.
Add in your chocolate and cranberries and mix all together.
Store in tight container or ziplock bag.