The Perfect Cookout
On the beach, no flies, no mosquitos, no annoying noises or people. The perfect weather, good company, amazing food.

Or Reality….
The little insects are buzzing, the kids are crying or yelling, and the weather is less than ideal. Yep, that's pretty much life! But hey, it's not a bad life. At least there's still good company and amazing food
We can help with the amazing food. Here's a great line-up for your cookout from The Country Cupboard:
Grilled Hamburger Patties
Green Onion, Bacon or Baby Swiss Cheese
Lettuce Salad topped with Braggs Organic Salad Dressing, Dried Cranberries, and Roasted and Salted Sunflower Seeds
Homemade Macaroni Salad
Sweet Potato Tortilla Chips
Garlic & Bacon Deviled Eggs (see recipe below)
4th of July Desserts (see ideas below)
Monster Cookies – New from our Bakery
Delicious Deli Savings
Off the Bone (or OTB) Ham – normally $5.99 – now $4.99
Muenster Jalapeno – normally $5.39 – now $4.39
Blueberries
Don't forget to order.
Indiana berries will be around $2.90 a pound. (Limit 40 pounds). We WILL be getting Michigan berries. The cost will be approximately $2.75 a pound.
We also plan to have peaches available later this summer. More details at a later date.
Easy, yummy and festive!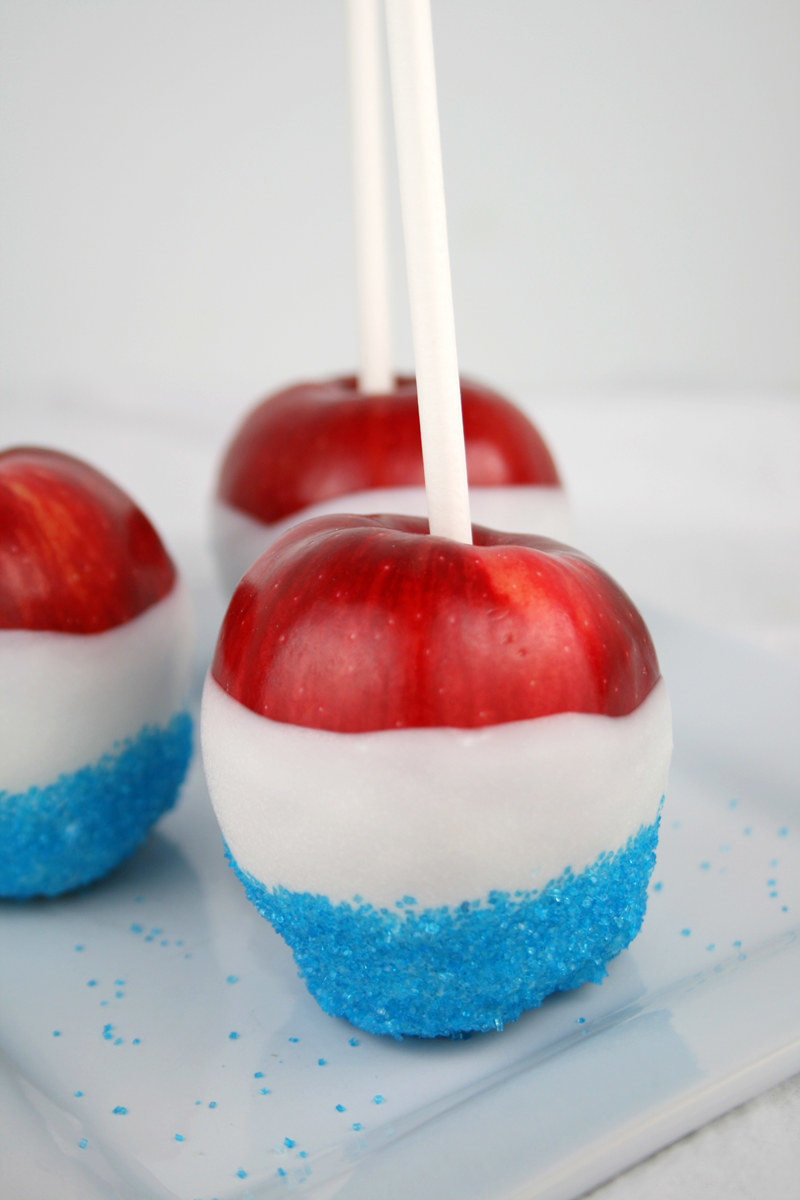 Choose something
Red: cherries, strawberries, apples or watermelon.
White: whipped topping, white chocolate, feta cheese, bananas
Blue: blueberries, blue sugar, blackberries
Assemble and consume!
Bacon + Roasted Garlic Deviled Eggs
50 minutes, makes 24
1 dozen hard-boiled eggs, peeled*
1 head of garlic
½ tablespoon olive oil*
⅓ cup mayonnaise
Salt + pepper to taste*
3 strips of bacon, cooked crispy and crumbled*
*Ingredients available at The Country Cupboard.
Preheat your oven to 400 degrees F.
Peel the excess paper from your head of garlic, but don't remove it all. Cut about ¼-inch from the top of the garlic so the tops of the cloves are exposed. Place the garlic, cut side up, on a piece of aluminum foil. Drizzle garlic with olive oil. Loosely wrap the foil around the garlic, sealing the foil.
Bake for 40 minutes until garlic is soft. Remove from oven, open the foil and let the garlic rest 5 to 10 minute until cool enough to handle. Use a fork (or your hands) to remove the garlic cloves from the head of garlic. Place cloves in a small bowl and mash them with a fork. Set aside.
Cut each egg in half, vertically, and use a spoon to carefully remove the yolks to a medium mixing bowl. Set whites aside until ready to fill.
Use a fork to smash and break up the egg yolks as much as you can. Add the mayonnaise to the egg yolks and mix until combined and smooth.
Add the roasted garlic to the egg yolks and combine until smooth and garlic is completely combined. Stir ⅔ of the crumbled bacon into the egg yolks.
Transfer egg yolks to a ziploc bag, and cut off one of the bottom corners of the bag. Squeeze the egg yolk mixture into the hollows of the egg whites. Sprinkle egg yolks with remaining bacon just before serving.
We will be closed July 4th.