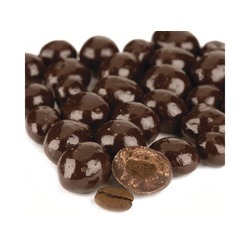 As I write this, I'm listening to a conversation in the deli. Sharon (the customer) is receiving a free sample of
German Brand Bologna
. She is also getting some pointers about which ham –
Off the Bone or Virginia
is the best option for her.
Lots of these conversations happen every day here at The Country Cupboard. It might be deli questions or maybe it's which gluten free flour is the best option. Perhaps you'd like to know which essential oil to use for respiratory issues or what coconut oil is good for. Do you need colored sugar or sprinkles or colored m&ms for the birthday cake. Whatever your questions, we'll try to have an answer or look it up for you.
Thanks to all who participated in tasty treats and conversation at Gluten and Allergy Free Day. If you couldn't make it in, stop by in two weeks for another fun day – Sweets & Treats with The Coffee Steamer – Saturday Feb 4th.
The Coffee Steamer is Coming – Saturday, Feb. 4
All day long, from 8-4, enjoy some amazing drinks outside and some sweet savings inside.
Sweet Offers:
Save $1 off any of the following chocolate items (price varies by bag):
– Double Dipped Chocolate Peanuts
– Dark Chocolate Almonds
– Dark Chocolate Cherries
– Dark, Milk, or Triple Chocolate Covered Coffee Beans
– Dark or Milk Chocolate Covered Raisins
Save $1 off any package of fudge. Normally $5.59, Saturday only $4.59. Choose from:
– Turtle
– Chocolate
– Peanut Butter
– Chocolate Peanut Butter
50% off Deli Offers:
Virginia Ham – normally $5.69 – Saturday only $2.99
Natural Swiss Cut – normally $6.99 – Saturday only $6.59
Chocolate Peppermint Macaroons GF | DF | SF | EF
Makes 6 dozen |  30 minutes
I love macaroons. Adding the chocolate and peppermint is a bonus.
3½ cups unsweetened shredded coconut*
½ cup cooked quinoa*
1 cup almond flour*
½ cup cocoa powder*
¼ teaspoons salt*
½ cup coconut oil*
½ cup cashew butter*
¾ cup honey*
½ teaspoon peppermint extract*
Chocolate chips (for topping, optional)*
*All ingredients available at The Country Cupboard.
Preheat the oven to 300 degrees F. Line a baking sheet with parchment paper and set aside.
Mix dry ingredients in a large mixing bowl and set aside.
Melt wet ingredients in a small saucepan, and pour over the dry ingredients. Mix to form a sticky dough.
Using an ice cream scoop or melon baller, form the dough into little domes. If they feel like they're falling apart a little, press them together with your hands. Repeat until no dough remains.
Bake on the center rack for 18 minutes, until the cookies are slightly browned. Remove and cool on a wire rack.
If using, melt chocolate chips either in the microwave or on a double boiler. Using a spoon, drizzle the chocolate over the cookies.
If you don't want to use quinoa, simply replace the ½ cup quinoa with an additional ½ cup coconut.