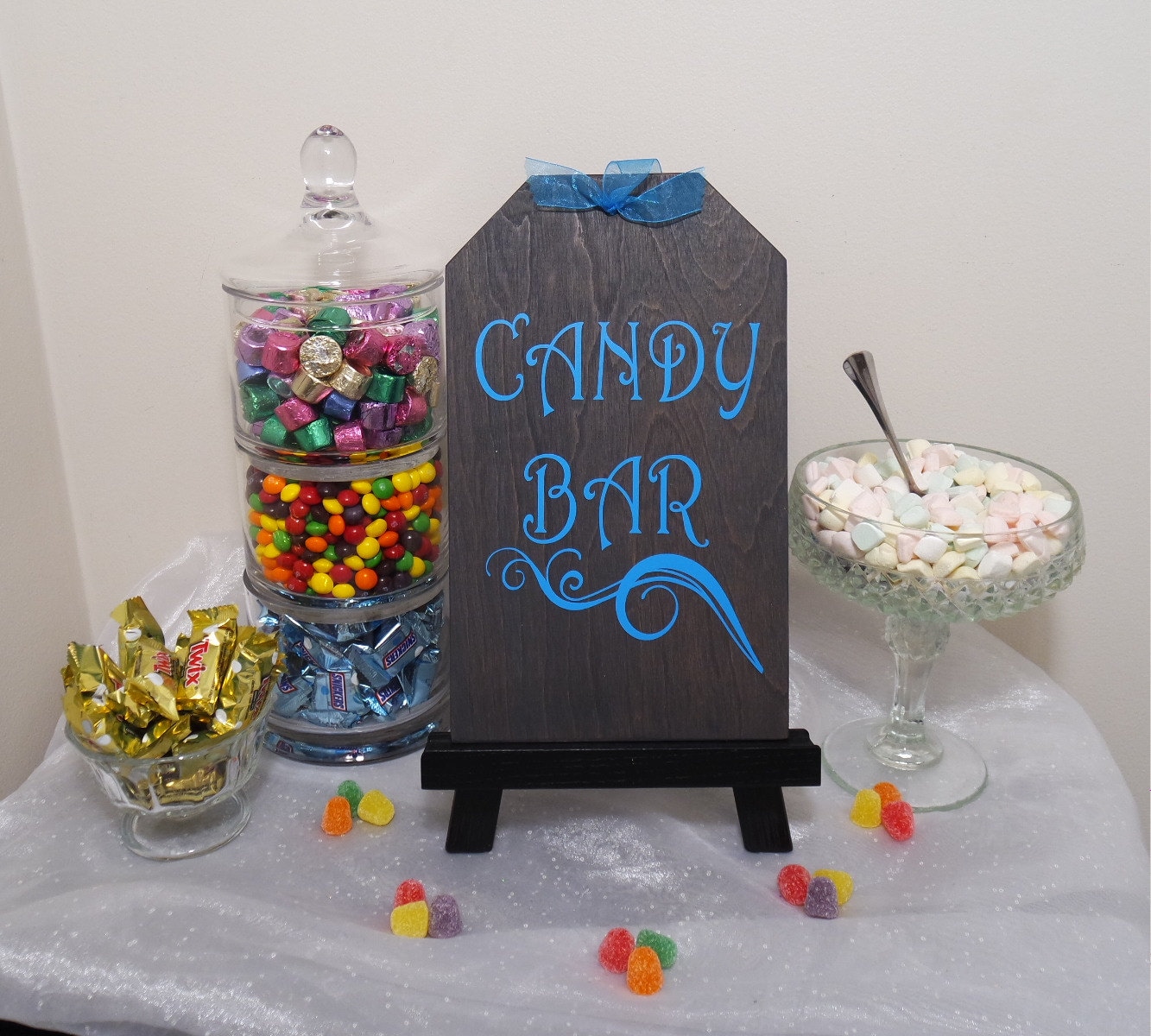 "Tis the season for weddings, showers & brunches. Whether for baby, bride, birthday or mom, love is sweet. Celebrate with a Candy Bar. These days a candy bar isn't just a chunk of chocolate anymore, it's tons and tons of sweet little choices. Make a fun display full of runts, mints, gummi butterflies, fruit-flavored tootsie rolls, peach rings, jelly beans, chocolate covered raisins and licorice pieces. This is just a small example of what you could use.
Stop by to see more choices and take a peek at our catalog options. Order your candy by the case (usually 10-20 pounds), and save 10%. Please allow 2-4 weeks.
Celebrate Rad Grads!
I'm sure the grads are getting a tad anxious to be done with school. Help them celebrate the big event with a delicious Deli Tray. With over 30 cheese and 14 meat choices, you can make it very personal. Have it assembled for large or small sandwiches or even for serving with crackers. It's your tray made your way. Available from Small (4-6 people) to Extra Large (25-35 people), these trays are ready to go in 2 hours. Please call ahead to order. 815.692.3383
And now for the sweet part of the celebration, Colored M&Ms in Prairie Central Hawk colors. Don't worry if your school colors aren't blue, we have a lot of other color choices too.
"Three-rific Years" Sale
It's time to celebrate!! Our 3rd
Anniversary Sale & Cook-Out
is
Friday June 3rd and Saturday June 4th
. There will be grilled burgers, exciting deli sales, fun for the kids, free popcorn and great store sales. Stay tuned for more details coming soon.
Strawberries and Cream Bars
Makes: 16 bars
With strawberry season right around the corner, these thick sugar cookie bars topped with white chocolate cream cheese frosting and strawberries make a perfect, festive dessert.
1 cup salted butter, at room temperature
1 cup granulated sugar
1 teaspoon vanilla extract
2 cups all-purpose flour
For the topping:
8 ounces cream cheese, at room temperature
1 cup white chocolate chips, melted
1 1/2 cups chopped strawberries
Directions:
For the bars: Preheat the oven to 350 degrees F. Lightly coat a 7 x 11-inch baking dish with cooking spray.
In the bowl, mix the butter, sugar, and vanilla on medium speed for 2 minutes.
Turn the speed to low and add the flour, mixing until the dough just comes together.
Press the dough into the prepared pan and bake for 30 minutes, or until the edges are slightly golden brown.
Remove the pan from the oven and let the bars cool completely.
For the topping: In the bowl, beat the cream cheese on medium speed until smooth. Slowly beat in the melted white chocolate and mix on medium speed until smooth and incorporated evenly, scraping the sides of the bowl as necessary.
Spread the cream cheese mixture on top of the cooled crust. Place the pan in the refrigerator to chill for at least 30 minutes.
When ready to serve the bars, spread the strawberries evenly on top of the cream cheese layer. Cut into squares and serve.
Notes-If you use unsalted butter, add 1/4 teaspoon salt to the bars.
–Store the bars in an airtight container in the refrigerator for up to 2 days.