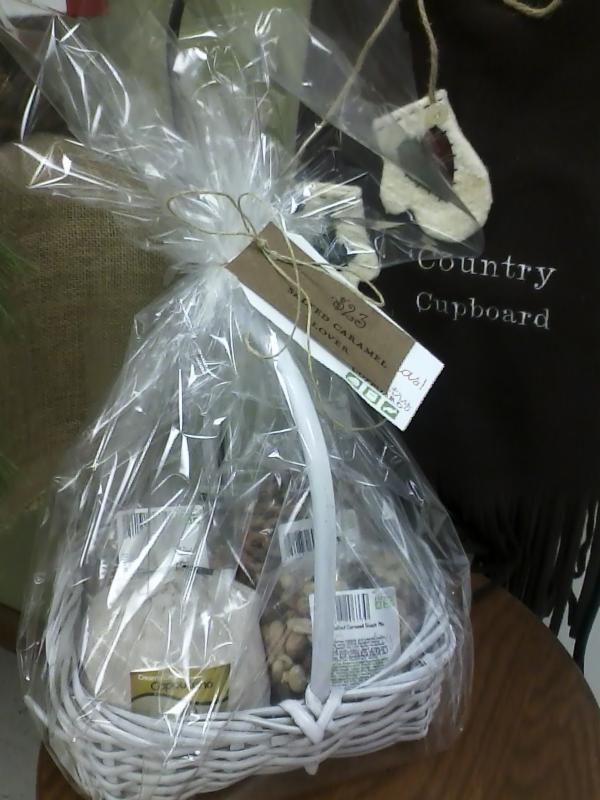 Of course, kids are always excited about what they are going to get for Christmas. It's even more exciting (at least to me) when I see them shopping for their siblings or parents. How thoughtful! We have gifts that even piggy banks can afford!
There's still time to pick up a gift basket, order a deli tray, grab some Christmas candy or get a plate of homemade Christmas cookies.
We will be closing early on Christmas Eve at 3 and will be closed on Christmas Day.
Great Gift Ideas for Stockings
Body Care
Lipbalm
– all natural – I love this stuff because it works great!
Deodorant, Sugar Scrub, Body Creme
– organic and natural – great for those with sensitive skin
Lotion & Soap
– hand made in many different scents
For Sweet "Tooths"
Most of our
Christmas items
come in snacking containers which fit in your cup holder. How handy for snacking, how handy for stockings! Chocolate, gummis and hard candies are also great options!
For the Cheese Whiz
Our Smoked Cheddar and Green Onion cheeses comes in small no-refrigeration-needed packages which are perfect for stockings. We also have yummy specialty cheeses great for stockings too.
Coffee
Whole bean, ground, regular, decaf, flavored or plain, we have so many options. Because this coffee is chemical-free, it doesn't leave you with a dry mouth or a sore stomach.
And the Little Extras
Neccos (remember those?)
Peppermint Sticks
Individually Wrapped Chocolates
Top it all with sprinkles. Everyone needs sprinkles.
Easy Christmas Tree Brownies
1 Brownie Mix
1-2 c. white vanilla icing
green food coloring
small round sprinkles
small star sprinkles
candy canes
All ingredients available at The Country Cupboard
Line an 8″x8″ baking pan with aluminum foil and spray with cooking spray.
Prepare the brownie mix according to the directions and bake as directed.
Allow brownies to completely cool, approximately 1.5 hours.
Remove the brownies from the pan, and cut into triangles. (Cut in three rows, then cut in alternating diagonals, as in the photo shown above).
Unwrap the candy canes, and use a sharp knife to gently cut/break the candy canes into 1.5″ long pieces.
Press end of the candy cane into the bottom of the brownie triangles.
Add green food coloring to icing until you're happy with the color.
Spoon the green icing into a zip lock bag.
Seal the bag and cut off a small corner of the bag with sharp scissors.
Starting at the top of the brownie triangles, gently squeeze out the icing in a curvy zigzag as you go down the tree.
Add your favorite sprinkles and a small star sprinkle at the top.