3.14.15, 3.16.15 & 3.17.15
There are three special days coming this week. Do you know what they are? One is obvious, one takes a little more figuring and the last one I'll just tell you so you don't have to think. After all, with all the birthdays and appointments happening this week, who has time to remember anything else, right?
Join us in celebrating St. Patrick's day on Tuesday, 3.17. We have clover-shaped sprinkles, key lime pretzels and other fun green food. Reuben, Reuben, I've been thinking about Swiss cheese and corned beef and it's even on special. Save over $1 per pound this week on Swiss cheese, Green Onion cheese, Virginia Ham and Corned Beef!
Monday, 3.16 is our Spring Open House. Shop
The Country Cupboard and other stores in Fairbury for specials, samples and savings. Check out our Twist on Spring licorice twist samples. Buy 2, get 1 FREE! Say Good-bye to Winter with our hot drink and soup buy-one-get-one-half-off sale and save 50¢ off any bag of mini marshmallows.
So for the past few seconds, you have either been trying to figure out what the last special day is or you scanned the email to figure it out. Either way, the key to solving the problem is cracking open the math textbook and remembering that greek letter, pi. You know, 3.1415… It could be written 3.14.15 this year. In honor of pi, Saturday is Pie Day. Try my favorite pie recipe below. Cheat a little bit by using instant vanilla pudding or cook-type vanilla pudding. This week, save 50¢ off of any bag of vanilla pudding.
Meat & Cheese Specials  
Swiss Cut (think big holes) – originally – $6.99 – now $4.99
Green Onion – originally – $5.89 – now $4.39
Virginia Ham- originally – $5.69 – now $3.99
Corned Beef – originally – $7.49 – now $5.99
Scoops of News
Back by popular demand – kale chips! This time they are cheddar flavored. They may sounds weird, but they are "kid-approved". Try them for yourself. Also, kid-approved are pretzel rods and pretzel shorties – brand-new in this week!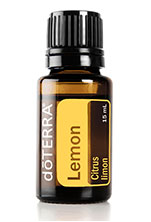 Introducing Essential Oils
We've had many requests over the past year for essential oils. So after doing some research of what they are and which company to use, we have chosen to carry doTERRA essential oils. We have over 50 oils to choose from. Use to scent homemade lotion or lip balm, drop in your water for energy, use in cooking for flavoring or rub on your body to help with ailments. We also carry roller ball bottles and dropper bottles. Stop in and ask for more information.

Peanut Butter Pie – makes 1 pie
My ultimate favorite pie which, in my opinion, is best topped with real whipped cream.
2/3 c. sugar
3 Tbsp. cornstarch
1 Tbsp. flour
pinch of salt
3 egg yolks
2 ¾ c. milk
2 Tbsp. butter
1 tsp. vanilla
¾ c. powdered sugar
½ c. peanut butter
baked 9 inch pie shell
Cool Whip or whipped cream
In saucepan, stir first 8 ingredients together for pudding. Cook over medium heat, stirring constantly. Bring to just below boiling and cook a few minutes more. Mix powdered sugar and peanut butter together until crumbly. Sprinkle half of peanut butter crumb mixture in bottom of  baked pie shell. Pour pudding over crumbs. Cover with a layer of Cool Whip. Sprinkle remaining crumbs on top.  Serves 6-8.
To make dairy free, substitute dairy free milk and omit butter.